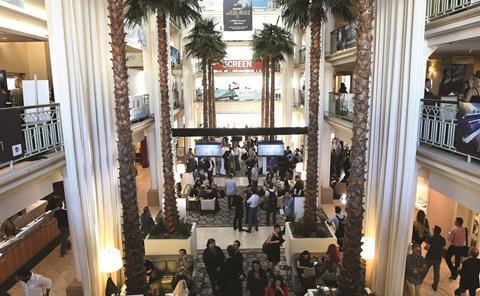 Cornerstone Films co-president Alison Thompson and Won't You Be My Neighbor? producer Caryn Capotosto are among the speakers selected for AFM 2018.
The expanded programme of conferences, roundtables, workshops and Spotlight events features more than 150 speakers in 40-plus sessions.
They include producers Cassian Elwes and Basil Iwanyk, Khaliah Neal, Ben Stillman, Gary Michael Walters, and Janet Yang.
Participating industry executives include Blue Fox Entertainment sales chief Lisa Gutberlet, Women In Film, Los Angeles executive director Kirsten Schaffer, Gunpowder & Sky executive vice-president of distribution Janet Brown, Millennium Media co-president Jeffrey Greenstein, and Sony Crackle head of content John Orlando.
As previously announced, Independent Film & Television Alliance president and CEO Jean Prewitt and Motion Picture Association of America chairman and CEO Charles Rivkin, will kick off the Conference series with The Global Perspective talk on November 2.
The industry events run alongside the market from October 31-November 7.