EXCLUSIVE: Former family festival BUSTER becomes a programme section within CPH PIX, which plans a total of 600 screenings and events this year.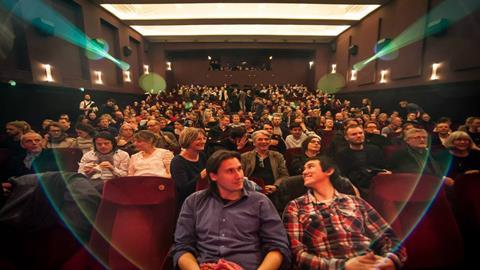 As Copenhagen's feature film festival CPH PIX is merged with family festival BUSTER, organisers have confirmed that the new festival will be named CPH PIX, with BUSTER as a programme section.
Of the more than 600 activities (screenings, workshops, concerts) planned for the first edition of the combined festival (Oct 27 - Nov 6), more than half will be aimed at children and teenagers.
The new festival has confirmed backing from the Danish Film Institute, City of Copenhagen and Creative Europe – MEDIA.
The BUSTER school programme – concentrated during daytimes — will have its own catalogue to be released on Sept 1 to give teachers two months to plan their attendance. The main CPH PIX programme – with more edgy screenings and activities on afternoons, evenings and nights — will be announced on Sept 29 and will also include a family weekend.
Organisers hope that the combined festival set-up can help enhance audience development and kickstart new initiatives.
"The Berlinale and their Generation programme have been our inspiration since we started this process back in November," said Jacob Neiiendam [pictured, left, with Thure S. Munkholm], who has been confirmed as CPH PIX festival director.
"Each activity has its own distinct, successful brand, target audience as well as national and international networks, and this way we can keep both, not downsize but combine programmes which complement each other. We get a stronger foundation, reach and impact."
The main award at CPH PIX will continue to be the New Talent Grand PIX for a first-time filmmaker as well as the audience award. The BUSTER awards will also include one main award and an audience award.
CPH PIX also runs year-round events such as an upcoming live concert with John Carpenter and a series of open-air screenings at Tivoli Gardens.
The CPH PIX team attending Cannes alongside Neiiendam includes head of programme Niels Lind Larsen and head of events & international relations Louise Højgaard Johansen.
Nikolai Schulz, who had been head of programme at BUSTER since 2012, will now be head of school & family programme. He won't attend Cannes but will attend Annecy.
Former BUSTER festival director Fusun Eriksen has departed the organization.