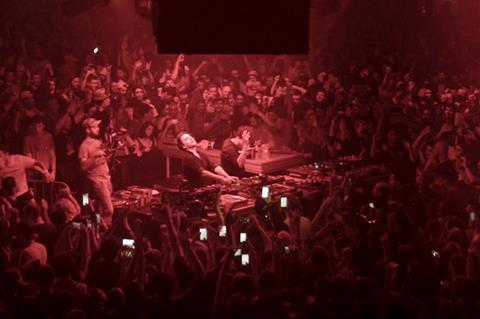 Copenhagen International Documentary Film Festival (CPH:DOX) has revealed it will screen 120 films when cinemas in Denmark reopen from May 6 and has added an additional world premiere to its line-up.
The number of films, which includes all 64 documentaries in its five competition strands, is understood to be much bigger than the festival had originally planned and will be shown across 10 different screens in Copenhagen from May 6-12.
The festival has also added the world premiere of Laurent Garnier: Off the Record, a portrait of one of the godfathers of house music, which was not part of its original online-only programme.
Directed by Gabin Rivoire, sales of the Belgium-UK co-production are handled by London-based Anton Corp. Garnier will present the film virtually from Paris to audiences at two cinemas in Copenhagen.
The festival is also lining up local filmmakers to introduce their films in cinemas and participate in post-screening Q&As such as Cecilie Debell and Marie Torgaro, the filmmakers behind coming-of-age documentary Skal, which is playing in the main competition.
In line with its original programme, the physical screenings will begin with Phie Ambo's climate change documentary 70/30, which opened the 18th edition of the festival on April 21.
Organisers said they were awaiting further details from the government on restrictions concerning capacity and other social distancing measures, which are expected early next week.
It is anticipated audiences will need to present a 'coronapas' or corona passport. This involves a phone app that show whether a negative test result has been received within the last 72 hours, a certificate of vaccination or proof of a previous infection two to 12 weeks earlier.
CPH:DOX was originally set to run from April 21 to May 2 but extended its dates in a bid to host physical screenings. The documentary festival will reveal this year's award-winners tomorrow (April 30).