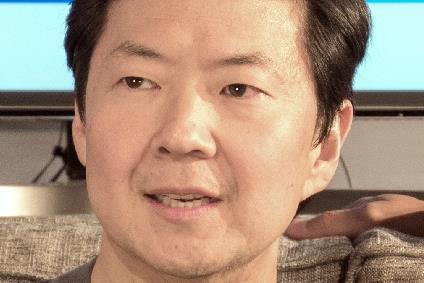 Crazy Rich Asians star Ken Jeong, Parisa Fitz-Henley, and Chloe Coleman have joined Dave Bautista on STXfilms' action-comedy My Spy.
Peter Segal is directing from a screenplay by Jon and Erich Hoeber about a hard-boiled CIA operative who finds himself at the mercy of a precocious nine-year-old girl after he is sent undercover to protect her family. My Spy is currently in production in Toronto.
"My Spy is the perfect vehicle to highlight Dave's undeniable humor and charm, while continuing to stay true to his action roots," said STXfilms chairman Adam Fogelson. "His father/daughter-like chemistry with Chloe Coleman is a true pleasure to watch, and we could not have asked for a stronger roster of funny and talented co-stars to round out the cast of this wildly entertaining film."
Good Fear's Chris Bender and Jake Weiner are producing with MWM Studios, Bautista, Jonathan Meisner and Segal. Gigi Pritzker serves as producer, while MWM Studios' Rachel Shane and Adrian Alperovich serve as executive producers, alongside Erich Hoeber, Jon Hoeber and Michael Flynn also serve as executive producers.
STXfilms' senior vice-president of production Drew Simon and director of development Kate Vorhoff are overseeing production on behalf of the company.
Besides Crazy Rich Asians, Jeong's credits include ABC's Dr. Ken, NBC's Community, and The Hangover franchise. Fitz-Henley is a series regular on NBC's Midnight Texas, and Coleman currently appeared on HBO's Big Little Lies and the Amazon Studios' Transparent.