EXCLUSIVE: Former FremantleMedia executive Solomon Nwabueze to spearhead commercial push.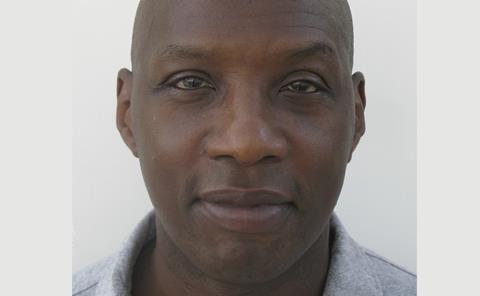 Creative industries funding body Creative England has appointed former FremantleMedia and Warner Music International executive Solomon Nwabueze to the new role director of content.
Nwabueze will lead the organisation's film and games programmes and look to identify new business opportunities in the TV and digital space.
Nwabueze, who officially takes up the new post on Monday (July 6), told Screen: "My role within Creative England will not only be to nurture talent and continue to focus our attention outside the major conurbations, it will also be to bring access to new markets and build strategy for commercial exploitation".
The organisation is looking to increase ties within the TV industry following the announcement last week of a development deal with Canadian superindie eOne.
"TV definitely needs to be a push for Creative England," said Nwabueze. "I'll be looking for distribution partners because the talent is in place. I'm looking for more deals in the eOne vein and I'm talking to major online companies to underwrite content that hasn't been able to get to TV.
"Creative England has access to a great deal of talent. I also want to look outside the box at the likes of talent agencies and telecoms companies for potential partnerships.
"In the games sector I'm looking to self-publish. There's an opportunity there to put out our own labels and have others underwrite it. O2 has come forward and said that is something they are interested in, for example."
The company's commercial push may require additional manpower said Nwabueze who added: "We'll need to grow the headcount in step with our commercial growth."
The executive also recognised the importance of improving diversity within the creative industries: "It's to our benefit and everyone's benefit to tackle the problem. Content will be better if we do.
"When I look at the games industry, for example, I see so many men. That is reminiscent of the music industry when I worked in it years ago.
"I can't believe there aren't more female gamers with ideas. There's a lot of work to be done."
Caroline Norbury MBE, CEO of Creative England, said of the appointment: "Solomon's credentials, commercial record and creative and entrepreneurial approach is exactly what we were looking for and we are thrilled to have him on board."
Nwabueze's previous roles include svp of content/IP and co-productions for EMEA and Asia-Pacific at FremantleMedia Enterprises and director of acquisitions and mergers at Warner Music International, where he acquired international home entertainment rights to series including The Sopranos and Sex and the City.
Creative England's head of film Chris Moll stepped down in April.
Jaspal Sohal was appointed head of games in 2013.