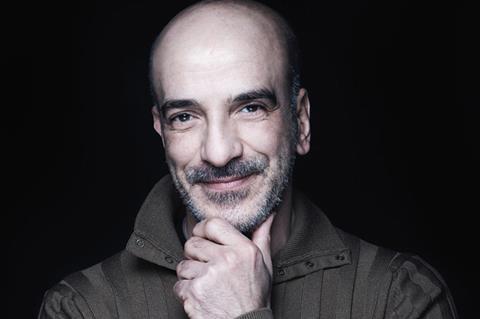 Algerian director Rabah Ameur-Zaïmeche is set to shoot crime thriller The Temple Woods Gang this autumn in France, with UK firm Reason8 Films handling worldwide rights.
The film will shoot on location in Paris and its suburbs, plus Bordeaux, Marseille and Nice.
It follows a US private investigator and a retired loner from the Temple Woods housing project who get caught in a conflict between a gang of robbers, and the henchmen of a wealthy prince the gang has attacked.
Jacques Nolot, Sara Forestier, Vincent Rottiers, Slimane Dazi, Olivier Gourmet and Nabil Djedouani lead the cast.
Ameur-Zaïmeche has written the script and is producing the film through his French company Sarrazink Productions. Backers include the Centre National du Cinéma, Région Nouvelle Aquitaine and Région PACA, with funding almost complete.
Potemkine Films has taken French distribution rights, with Reason8 selling at this week's Marché du Film.
Reason8 previously sold Ameur-Zaïmeche's South Terminal, which debuted at Locarno in 2019, going on to play Toronto and Hamburg.
"By drawing on a true crime, committed by a gang from the Parisian inner-cities that held up the convoy of a prominent Arab prince, our intention is to make the city and its underprivileged neighbourhoods a character in their own right," said Ameur-Zaïmeche. "By giving them flesh, these neighbourhoods will become sentient, sensual, overflowing with affection, as rich as diamond mines."
"The Temple Woods Gang feels very current, blending crime thriller with an exploration of modern social and political issues," said Anna Krupnova, director and co-founder of Reason8.
Ameur-Zaïmeche started his career with crime drama Wesh, Wesh, What's Happening?, which won the Wolfgang Staudte award at Berlin in 2002. Subsequent titles have played at Cannes including 2006's Back Home in Un Certain Regard and 2008's Dernier Maquis in Directors' Fortnight.