SCREEN SUBSCRIBERS: Philip Knatchbull talks about Curzon's theatrical deal with Netflix for Cary Fukunaga's festival hit.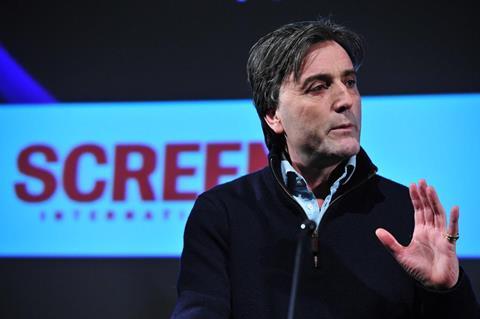 Philip Knatchbull, CEO of UK distributor and cinema operator Curzon World, has revealed further details of the company's groundbreaking partnership with Netflix on the theatrical release of Cary Fukunaga's Venice and Toronto hit Beasts Of No Nation. Knatchbull has also again called for greater flexibility in the theatrical window.
Curzon has a world exclusive on Beasts, which it will show in British cinemas on October 9, seven days before its worldwide release on online streaming platform Netflix. The film will go out on 10 Curzon screens initially.
"I do believe there is a case to release films across all platforms on the same date, at different price points," the Curzon boss said. "In the case of Beasts Of No Nation, it was made as a feature film. The director in particular always saw this as a theatrical film. I think what Netflix are saying is let's see how we can give it a theatrical exposure, if only really to qualify it for the BAFTA awards. We are providing that service for Netflix."
Knatchbull said the deal on Beasts was a one-off. "Let's see what happens. Let's look at the results and see what the admissions are like. What I am trying to do is to face up closer to the big digital partners who are coming in (to the marketplace) and to try to encourage them to join in the theatrical experience. I hope that Netflix will get more familiar with the theatrical release and not be necessarily so afraid in terms of undermining its own brand. The two can sit comfortably together, theatrical and digital."
Netflix, Knatchbull suggested, are "learning very fast, they are a clever company…I think they will come to the conclusion that there is nothing inconsistent with allowing a film they've financed to have a theatrical airing. That will create downstream value and will create the opportunity for critics to get behind it and festivals to view it."
The Curzon boss revealed that the company was in talks with Amazon as well as Netflix. "We are natural partners for both those companies if they seriously want to finance films that have a theatrical potential."
Curzon is currently doing bumper business in cinemas and online with Andrew Haigh's 45 Years starring Tom Courtenay and Charlotte Rampling. The film (screening in Zurich) has made over $2 million at the UK theatrical box office. Knatchbull declined to reveal figures of its online performance but said "it is easily the most successful film we have had on our service. That surprised us because it is obviously aimed at an older audience who aren't necessarilu as 'au fait' with a digital service as the younger audiences are."
Knatchbull hailed 45 Years as potentially a breakthrough in day and date releasing in the UK. "Up until this point, the industry saw it (multi platform releasing) as applicable only to films that had a limited theatrical life - that they could get some premium value out of a short theatrical window if they then advertised it as a day and date film." Knatchbull said of the 45 Years success. "What this does is demonstrate to other distributors that we hope will join in with us that just because we are excluded from 80% of the UK's cinemas by virtue of not playing into the old 16 or 17 exclusive window they have, that doesn't mean there is not an appetite to see films advertised across a large selection of independent cinemas that don't hold by the old rules."
The Curzon boss predicted that the 16/17 week theatrical window insisted on by major exhibitors will "inevitably" have to change. He suggested a 30 to 60 day theatrical window would be more appropriate. "I am not sure why people are so fixated on this 16/17 week exclusive window. All it does is create demand for people to pirate the film because it is not available during that period outside the cinema."
Knatchbull drew a sharp distinction between films being made available to subscribers through btheir SVOD packages and those that Curzon releases day and date in theatres and on its Curzon Home Cinema platform for premium prices.
"We believe in the theatrical window and I have always stated that," the Curzon boss commented. "What we are pioneering and how we are disrupting the UK market is that we are saying that on a transactional basis, you can acquire a ticket at home to stream the films that we play in the cinema for the same price as the cinema ticket. As far as I am concerned, home cinema is still the theatrial window."