EXCLUSIVE: Acquisitions take UK distributor's Competition haul to five for this year's Cannes.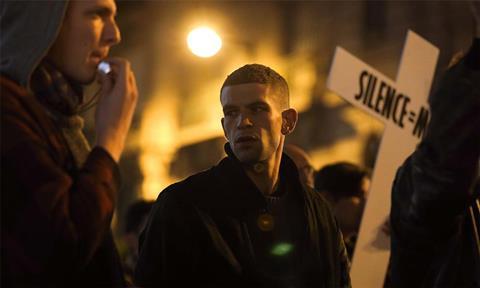 The UK's Curzon Artificial Eye has acquired François Ozon's erotic thriller Amant Double and Paris-set AIDS activist love story BPM (Beats Per Minute).
The acquisitions take the UK distributor's Cannes Competition haul to five competition titles alongside Happy End, The Killing of a Sacred Deer and The Square.
Marine Vacth co-stars in Ozon's Amant Double as a fragile young woman who falls in love with a psychoanalyst with a secret double life played by Jérémie Renier.
Set against the backdrop of the French AIDs activism movement Act Up in 1990s Paris, BPM revolves around Nathan, a newcomer to the protest group who has his world shaken-up by Sean, one of its most radical members.
"It is a pleasure to be working with Francois Ozon again, especially given the success of our recent partnership on Frantz. We're not sure how he keeps up the prolific pace of production but long may it continue," said Curzon Artificial Eye MD Louisa Dent.
For BPM, She noted that Campillo's work is known in the UK through his writer credits on The Returned and Palme d'Or winner The Class.
"We are great admirers of his previous film Eastern Boys and believe that his excellent new film, with the benefit and prestige of playing in Cannes competition, will bring him the wider audience he richly deserves," said Dent.
The deal was brokered between Dent and Sebastien Beffa of Films Distribution.
Beffa said: ""I am not surprised that we found an agreement on our two competition movies. Curzon is an extremely director driven company and knows how to move quickly when they spot talent."