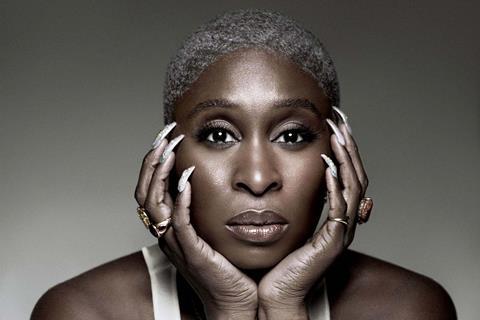 Harriet actress Cynthia Erivo is to star in and produce a UK film based on the life of Sarah Forbes Bonetta, a 19th century African princess who was taken in by Queen Victoria's court after being orphaned and enslaved.
Erivo will produce with her Edith's Daughter partner Solome Williams, alongside SunnyMarch's Leah Clarke and Adam Ackland, and Rienkje Attoh from So & So Productions. Benedict Cumberbatch will executive produce.
Development is financed by BBC Film. Walter Dean Myers' biography At Her Majesty's Request has been optioned as source material.
The as-yet-untitled feature will follow African princess Omoba Aina who was taken to England in 1850, renamed Sarah Forbes Bonetta and 'gifted' to Queen Victoria. She was placed at the centre of British aristocracy but endured public scrutiny and personal suffering as suspicion fell on her as an educated black woman.
Attoh of London-based So & So Productions was named a Screen Star of Tomorrow in September.