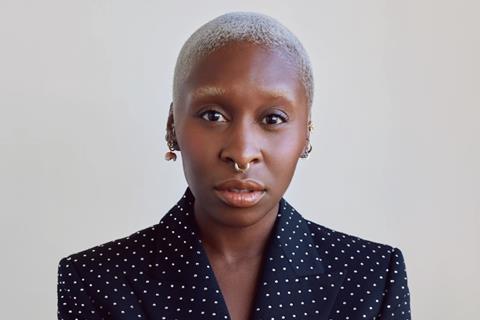 Cynthia Erivo will play a self-destructive rock star in a remake of The Rose that has been set up at Searchlight Pictures.
Erivo, who currently appears as Aretha Franklin on National Geographic's Genius: Aretha, and Solome Williams are producing the story.
The Rose is based on the 1979 Twentieth Century Fox film of the same name that starred Bette Midler as a self-destructive rock star who struggles to deal with the pressures of her career and the demands of those around her.
The remake will pay homage to the original and put a contemporary spin on the price of celebrity. The producers are out to writers and directors.
Director of development Richard Ruiz and creative executive Cornelia Burleigh are on The Rose for Searchlight.
Erivo's credits include Harriet, HBO series The Outside, and the stage production of The Color Purple. She recently wrapped production on Disney's Pinocchio remake.