The elusive filmmaker and artist attended the Showtime session at the annual Television Critics Association press tour on Monday and spoke cryptically about his reboot of the beloved series.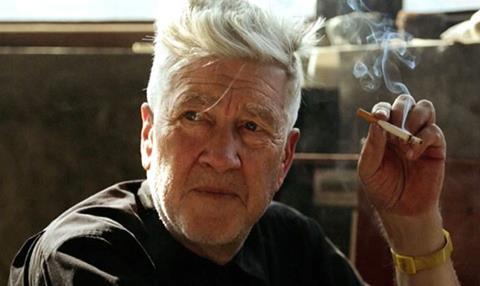 Lynch revealed that Twin Peaks co-creator Mark Frost reached out to him "many years ago" and suggested a return to the creepy world they created in Washington state for ABC back in the 1990s.
"We met at Musso & Frank and talked, that's what got us going again for this one."
The pair worked on the script via Skype. Showtime president David Nevins said FBI Agent Dale Cooper's return to the setting of the original series forms the backbone of the reboot.
Besides Kyle MacLachlan, returning original cast include Mädchen Amick in the role of Shelly Johnson and Kimmy Robertson as sheriff's office receptionist Lucy Moran.
Lara Flynn Boyle and Joan Chen will not return to the 18-episode package.
Laura Dern – who starred for Lynch in Blue Velvet, Wild At Heart and Inland Empire – is in the show although Lynch declined to elaborate on her role.
He also repeated his gripe about how he had never intended to explain who killed Laura Palmer until executives pressured him into doing so.
The auteur added he had no plans to make another feature at this time because he was completely immersed in Twin Peaks.
The reboot will air on the small screen on May 21.