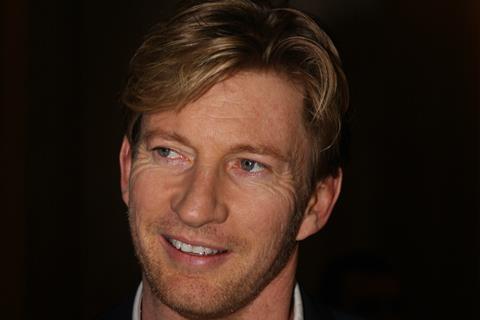 David Wenham has joined the cast of Australian drama Dirt Music, with Cornerstone Films boarding the project ahead of the start of shooting this week.
Cornerstone will handle international rights and distribution on the film, commencing sales at the upcoming American Film Market (AFM, October 31 – November 7).
Directed by Gregor Jordan, the film is an adaptation by Jack Thorne of Tim Winton's novel of the same name, which was shortlisted for the Man Booker prize in 2002.
Wenham will play Jim, the partner of Georgie (Kelly Macdonald), a woman stranded in a remote fishing town on the West Australian coast. Georgie does not love Jim and cannot replace his dead wife as mother to his young sons; an encounter with musician Lu (Garrett Hedlund) changes her path and gives her a chance at happiness.
Further cast includes singer-songwriter Julia Stone of musical duo Angus and Julia Stone, as well as Aaron Pederson, Chris Haywood, George Mason and Dan Wyllie.
Filming begins on Bardi Jawi country in Kimberley, Western Australian, and will continue on Noongar country in Perth and Esperance, Western Australia.
Dirt Music is produced by Finola Dwyer and Amanda Posey (Brooklyn) for the UK's Wildgaze Films and Angie Fielder (Lion) and Polly Staniford (Berlin Syndrome) of Australia's Aquarius Films.
Film4 developed the project with Wildgaze and are financing alongside partners including Screen Australia and Ingenious Media. Executive producers are Daniel Battsek, Sue Bruce-Smith and Lauren Dark for Film4; and Peter Touche and Stephen Dailey for Ingenious.