20th Century Fox's superhero sequel Deadpool 2, which was released in the UK on Tuesday, May 15, has grossed £5.24m across its opening three days.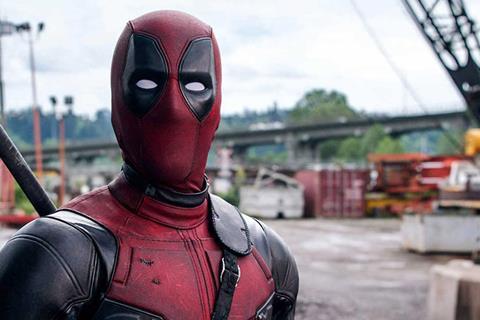 The film kicked off with £1.9m on Tuesday, added £1.9m on Wednesday, and then a further £1.4m on Thursday.
The original Deadpool opened on a Wednesday and grossed £3.76m across its first two days, adding close to £10m over the weekend for an official opening of £13.72m.
That means the sequel is tracking at roughly the same level, with £3.8m across its first two days, but with the benefit of the additional day (Tuesday, May 15) it could look to break the original's opening tally.
Deadpool went on to be a smash hit in the UK, grossing £38.1m.
Fox will be looking for Deadpool 2 to match that figure but it faces several challenges this weekend.
For starters, the weather is forecast to be particularly good, with sunshine and temperatures of 20 degrees set to be recorded in London. Secondly, Saturday sees the nation's attentions turned to both the football FA Cup final and the royal wedding, events that will keep many at home. Thirdly, the film faces stiff competition in UK cinemas from holdovers including the likes of Avengers: Infinity War.