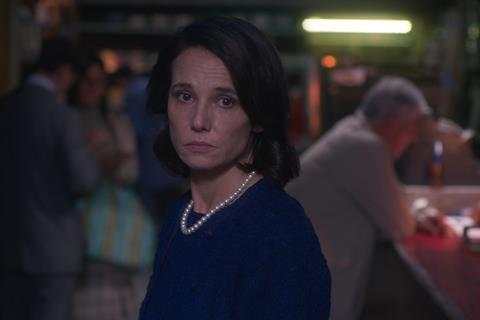 A delegation of 28 producers from Chile has arrived in Cannes to represent the Latin American country's film industry at this year's Marche.
The delegation will be based at the stand of CinemaChile, the brand created by ProChile and the country's Association of Film and Television Producers. Also available at the stand will be the international catalogue of Chilean films, published by CinemaChile and this year including 115 projects.
In the festival, Chile is represented by four films in different sections, among them Manuela Martelli's 1976, which has its world premiere in the Directors' Fortnight, and Patricio Guzman's My Imaginary Country (Mi país imaginario), which gets a special screening out of competition.
The Chilean delegation includes six producers being supported by the country's Ministry of Cultures, Arts and Heritage: Rocío Jadue, from Fabula; Giancarlo Nasi from Quijote Films; Carlos Núñez from Storyboard Media; Omar Zeballos from Voladores Films; Clara Larraín Zegers from Clara Films; and Florencia Rodríguez from Oro Films.
Chilean Undersecretary of Cultures and Arts Andrea Gutiérrez Vásquez commented: "The great Chilean representation in Cannes is cause for celebration and we are sure that the presence in the different sections of the event will speak as always for the quality of the cinematographic and audiovisual work in the highest position."
ProChile general director Paulina Valderrama said that international recognition of the Chilean industry is due to "consistent and sustained public-private work, which translates into our participation in Marché du Film."