Jordanian producer Rula Nasser has boarded Egyptian filmmaker Kasem Kharsa's feature debut Shelter.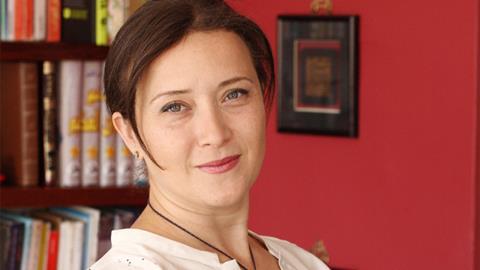 The project, which has been developed through the Sundance Institute, Binger FilmLab and Torino screenwriting workshops, revolves around an amnesiac stranded in the ghettoes of Beirut. In the process of trying to piece his life back together, he discovers his connection to a genocide that took place decades earlier.
"It's strong story from an interesting talent who is living between the US and the Middle East," explained Nasser, who plans to structure the project as a co-production and shoot in Jordan in 2016. Kharsa's credits include well-received short films such as Paper Dress. Shelter received a development grant from Doha Film Institute in 2012.
Nasser, who produces under Amman-based banner The Imaginarium Films, has two films in DIFF's Muhr feature competition – Rifqi Assaf's The Curve, a co-production with Egypt's Film Clinic and France's Eaux Vives Productions; and Omar Shargawi's Al Medina, co-produced with Nordisk Film.
The Imaginarium Films also has a project in Dubai Film Connection, Yahya Alabdallah's Papion On Top Of The Water Tank, an extension of the director's short film 5th Floor Room 52, which is also screening at DIFF.
Nasser's busy development slate also includes Alabdallah's My, Myself And Murdoch, which has secured support from CNC's Cinemas Du Monde and the Arab Fund for Arts and Culture (AFAC) . "Papion is a lower budget film that we plan to shoot first while we complete financing on My, Myself And Murdoch," said Nasser.