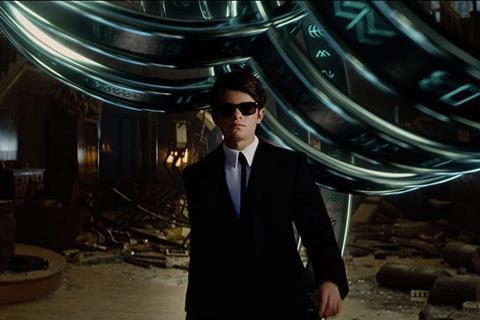 Disney CEO Bob Chapek said on Tuesday (May 5) that while the company believed in launching blockbusters theatrically there may be changes to the strategy in light of the coronavirus pandemic and evolving consumer behaviour.
Speaking to analysts after the second quarter earnings call, executives also said the company took a $1bn hit to its parks, experiences and consumer products business in the period, and plans to reopen Shanghai Disneyland Park on May 11.
Meanwhile Chapek hailed the successful roll-out of Disney+, which amassed more than 50m global subscribers in its first five months.
The platform is scheduled to go live in Japan in June, followed by Nordics, Belgium, Luxembourg and Portugal in September, and Latin America towards the end of the year. It has already launched in North America, Western Europe and India.
The new CEO's remarks on theatrical windows will not have worried exhibition as much as those by NBCUniversal head Jeff Shell last week, although Chapek did indicate executives would adopt a case-by-case approach to its releases, certainly during ongoing theatre closures.
"We very much believe in the value of the theatrical experience overall to launch blockbuster films," said Chapek. "We had seven $1bn films in calendar year '19, but we also realise that either because of changing or evolving consumer dynamics or because of certain situations like Covid, we may have to make some changes to that overall strategy just because theatres aren't open or aren't open to the extent that anybody needs to be financially viable.
"So we're going to evaluate each one of our movies on a case-by-case situation as we are doing right now during this coronavirus situation. I think you know that Artemis Fowl is moving over to Disney+ given the demographics and appeal of that film, which was not originally the plan. But all our other tentpole movies have been rescheduled theatrically for later in the year, so we very much believe in the power of that launch platform for our big movies."
Asked about his hopes for the theatrical performance of Mulan, Disney's first summer tentpole in the adjusted landscape, the executive said he hoped there would be "some return to a semblance of normal in terms of the number of screens that are opening and the number of showtimes for those movies" by the time the live-action adventure is scheduled to open on July 24.
He intimated the Warner Bros thriller Tenet, set to open one week prior, might give an indication of where the land lies, particularly given that theatres could be operating at limited capacity in the early days of reopening.
Chapek declined to put a timeline on the return to physical production, and said the company was bullish on investing in Hulu's international growth, although there were no immediate plans due to the financial blow brought about by the pandemic.
Disney executives estimated on Tuesday the company would take a $1.4bn hit to overall operating income and a $1bn loss to the parks, experiences and consumer products business due to the outbreak.
Executives said Shanghai Disneyland Park will reopen on May 11 under strict operating guidelines that introduce temperature checks, mandatory masks for visitors, social distancing, increased sanitation protocol, and capacity that will start at below the 30% decreed by Chinese authorities.
Disney's US parks remain closed since the middle of March and Chapek said no Disney park will open unless it is forecast to make money.
At the start of the earnings call, Disney chairman Bob Iger said, "I have absolute confidence in our ability to get through this challenging period and recover successfully."