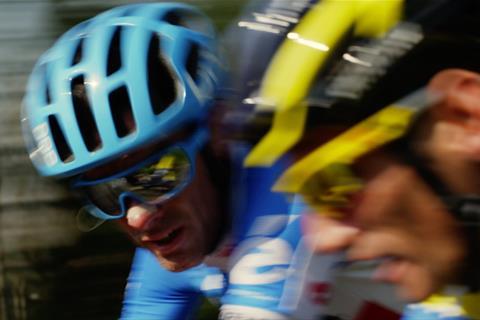 The 30th International Documentary Festival Amsterdam (IDFA), one of the world's biggest documentary events, opened last night in the presence of Dutch vice Prime Minister and Minister of Foreign Affairs, Kajsa Ollongren.
This year's event, running 15-26 November, is hosting some illustrious figures from the documentary world, among then Fred Wiseman, Jorgen Leth, D.A. Pennebaker, Heddy Honigmann, Steve James and Nick Broomfield.
Many are expected to participate in Saturday's The Visual Voice: 30 years of IDFA, at which they take part in a six-hour marathon discussion on the state of documentary. The event is being staged in tribute to festival founder, Ally Derks.
Over the next few days, there will also be a huge influx of industry delegates, among them unprecedented numbers of sales agents.
"Documentaries have never had it so good," commented Ana Vicente. Dogwoof Head of Sales. of the heightened interest in the form.
Deals
Dogwoof itself has just taken international rights for The Deminer, a film by Hogir Hirori, co-directed by Shinwar Kamal. The film will have its World Premiere in IDFA on Sunday.
With just a pair of wire cutters, "deminer" (bomb disposal expert) Fakhir disarms thousands of explosive mines across Mosul (Iraq) a task that could cost him his life but save the lives of thousands.
The deal was signed between Oli Harbottle of Dogwoof and producer Antonio Russo Merenda for Lolav Media, Dogwoof will present the film to international buyers at IDFA's Docs for Sale market, while Cinetic Media hold North American rights.
Dogwoof is also pre-selling john + bjorn, its archive-based film looking at the intense rivalry between tennis stars, Bjorn Borg and John McEnroe. (The same story was told recently in dramatic feature, Borg/McEnroe.) The film, announced at the AFM last month, is produced by Paul Bell (Amy, Senna.)
Meanwhile, fellow sales agent Autlook has taken international rights to Finlay Pretsell's cycling documentary, Time Trial, about Scottish cycling champ, David Millar (who will be in IDFA this weekend.) The film is executive produced by Iain Smith (Mad Max: Fury Road).
Another prominent doc sales outfit, Cinephil, has taken rights for Freedom For The Wolf, the new feature from academic and filmmaker Rupert Russell (son of legendary British director, Ken Russell.) Executive produced by former BBC Storyville boss, Nick Fraser, the film investigates the global threat to democracy.
IDFA events
Prominent guests expected in Amsterdam this week include Josh Homme (founder of rock band Queens of the Stone Age), whose documentary American Valhalla, about Iggy Pop's new album, is screening in the festival's Music Documentary section, and Oscar winner, Barbara Kopple, who is accompanying her new film, Murder In Mansfiield.
The festival opened on Wednesday night with the screening of Mohamed Siam's Amal, which was backed by the festival's IDFA Bertha Fund, designed to stimulate and empower the creative documentary sector in Africa, Asia, Latin America, Middle East and parts of Eastern Europe. The Fund is celebrating its 20th anniversary.
"As well as (being) an amazing festival, IDFA is an institution that makes the development of documentaries and their makers possible through the IDFAcademy, the IDFA Forum and the IDFA Bertha Fund – a chain that gives a filmmaker like Mohamed Siam the scope within which to create great films like Amal," Barbara Visser (interim artistic director) commented of the different arms of the festival in her opening speech.