EXCLUSIVE: Forever Pure is headed to Toronto after winning three awards at the Jerusalem Film Festival.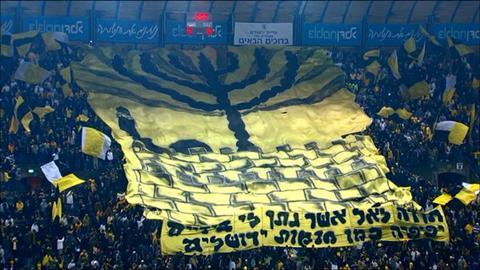 UK company Dogwoof will handle international sales on Maya Zinshtein's documentary feature Forever Pure, which chronicles the exploits of Israeli football club Beitar Jerusalem FC, the most controversial team in the country.
The film premiered at July's Jerusalem Film Festival – to an audience including the country's president Reuven Rivlin, who appears as a talking head in the film - where it won three awards including Best Director of a Documentary for Zinshtein.
It has also been selected to screen at the upcoming Toronto International Film Festival in its TIFF docs strand.
An agreement was reached between producer Geoff Arbourne and Dogwoof for the UK company to handle all deals on the title (excluding TV deals in UK, Denmark, Norway, France, and Israel).
Forever Pure provides an in-depth look into Beitar, which is the only club in the Israeli league never to sign an Arab player due to a powerful, racist contingent among its supporters.
Set over the course of one notorious season, the film tracks controversial billionaire Russian owner Arkadi Gaidam who, embittered by a failed bid to be elected the mayor of Jerusalem, strikes a deal to sign two Muslim players from Chechnya. The fans reaction is extremely hostile, including a boycott of the club and an arson attack at the clubs training ground.
Screen's review referred to the documentary as "compelling and unsettling".
The film was produced by Maya Films and Duckin' & Divin' Films in association with Passion Pictures and co-produced by Alan Maher at Roads Entertainment in Ireland and Torstein Grude at Piraya Film in Norway.
John Battsek and Nicole Stott were executive producers.
"Forever Pure is a deeply affecting film about xenophobia and racism. Our buyers like edgy, topical, headline-grabbing stories. This one will do very well and we look forward to presenting it at TIFF," commented Dogwoof's Vesna Cudic.
"To have Dogwoof as our partners on this film is extremely exciting, their passion for the film and expertise in the marketplace is exactly what we need in order to bring this powerful film to as wide and as international an audience as possible," added John Battsek, executive producer for Passion Pictures