Rakel Wärmländer co-stars in six-part corrupt cop drama from the Oscar-nominated producer of A Man Called Ove.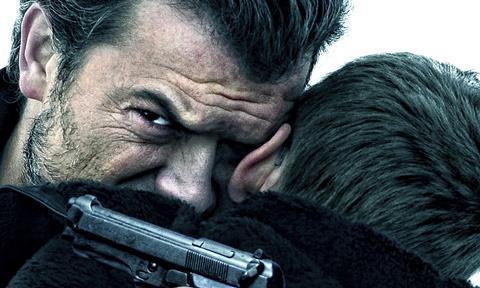 Edge Of Tomorrow actor Dragomir Mrsic will star in Alex, a six-part Swedish thriller from SF Studios that will premiere on Scandi broadcaster MTG's streaming service Viaplay.
The police TV drama, which airs in spring 2018, co-stars Rakel Wärmländer (Gåsmamman) and is based on an idea by Mrsic and Mikael Cross.
The main writers are Niklas Rockström (Before We Die) and Michael Hjorth (Sebastian Bergman).
The plot centres on a corrupt cop (Mrsic) who decides to leave his life of crime, but his darkest connections keep pulling him back.
Nicklas Wikström Nicastro (Oscar-nominated for A Man Called Ove) will produce for SF Studios, teaming with independent producer Nevision.
Film i Väst will co-produce and international distribution will be handled by About Premium Content and Lumière.
Mrsic said: "It's so exciting to create a raw and tough thriller series that goes further than what we usually get to see. Alex is set in a brutal criminal environment that I've experienced first-hand, and that viewers can now experience without compromises."
Jakob Mejlhede, MTG EVP and head of programming and content development, said: "We see amazing international potential in this production."
Shooting starts in spring 2017 in Gothenburg, Sweden.