Christopher Nolan's latest dominates weekly chart.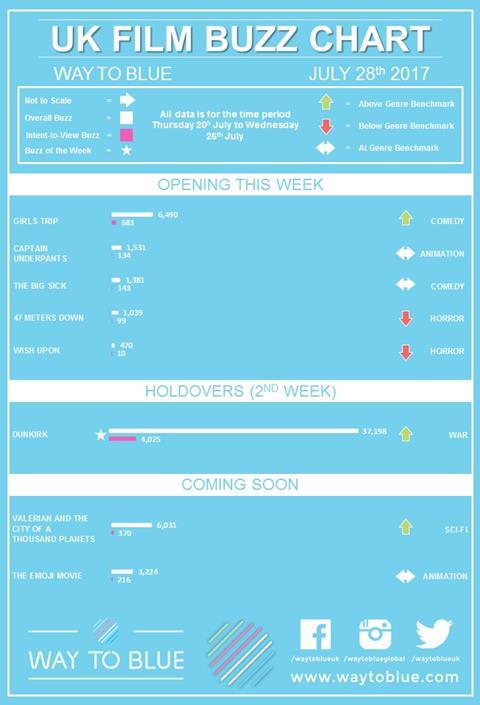 Christopher Nolan's Dunkirk dominated the last week of UK social media buzz ahead of its second week in cinema screens.
The Second World War drama amassed 37,128 comments on social media, news forums and blogs, with 4,025 registering an intent to view, according to analysts Way to Blue.
Behind Dunkirk in second place was comedy Girls Trip, starring Queen Latifah and Jada Pinkett Smith and opening this week, with 6,490 comments and 683 of those showing an intent to view.
Further behind was Luc Besson's space opera Valerian And The City Of A Thousand Planets, garnering 6,031 comments with 370 of those showing an intent to view.
For an explanation of the Way to Blue chart and its methodology, which tracks 'overall buzz' and important 'intent to view' buzz, click here.