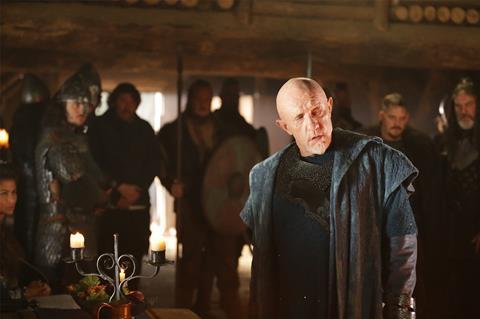 Roel Reine's Redbad, the flamboyant historical action epic starring Jonathan Banks, is racking up international sales for Dutch sales agent Incredible.
Signature has bought all UK rights and Polmedia has snagged rights for the former Yugoslavian territories of Bosnia Herzgovina, Croatia, Macedonia, Montenegro, Slovenia, Bulgaria and Albania.
Redbad is set in AD 754 in war-torn Northern Europe, where Frisians, the Saxons and the Dane are all vying for power.
Further titles on Incredible's Cannes slate are also selling briskly. China's Huashi has bought Frans Weisz's Life Is Wonderful, a film about love and longing set during one spring day in Amsterdam; and Barbara Bredero's romantic comedy Speech.
Family Films has bought German and French rights to the comedy-drama Ventoux, about four old buddies cycling up Mont Ventoux.
Four family titles including The Smart have gone to Antenna Entertainment for India, Sri Lanka, Pakistan, Nepal, Bhutan, Bangladesh and the Maldives.