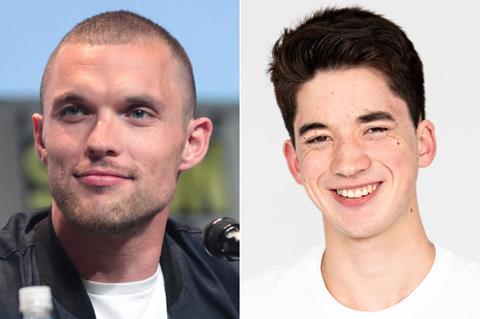 Ed Skrein and newcomer Leo Long are leading the cast of Eddie Sternberg's I Used To Be Famous, the latest title on Netflix's UK feature slate which has commenced production in London.
Sternberg's feature debut is written by Sternberg and Zak Klein. The film is also a debut feature for producer Collie McCarthy of UK-Irish company Forty Foot Pictures; executive producers are Damian Jones and Paul Grindey of Viewfinder Film.
I Used To Be Famous follows Vince, a desperate former popstar who dreams of making a comeback. An impromptu jam session with autistic young drummer Stevie sparks an unexpected friendship between the two misunderstood musicians.
The Walking Dead's Eleanor Matsuura leads alongside Skrein and Long, with La Brea's Eoin Macken and Bridgerton's Lorraine Ashbourne in supporting roles.
It is a screen debut for musician Long, who has performed as a drummer with the London Youth Folk Ensemble and National Open Youth Orchestra. Long is neurodivergent and was found via a UK-wide search for an autistic performer by casting director Isabella Odoffin.
The film is adapted from Sternberg's 2015 short of the same name, which was longlisted for best British short film at the British Independent Film Awards.
I Used To Be Famous is the latest title commissioned by Fiona Lamptey, director of UK features at Netflix.
Other titles commissioned by Lamptey on the Netflix UK features slate include Sebastian Lelio's The Wonder starring Florence Pugh, and Babak Anvari's I Came By with George MacKay.

Skrein (2013), Odoffin and Lamptey (both 2019) have all previously been named Screen UK & Ireland Stars of Tomorrow.