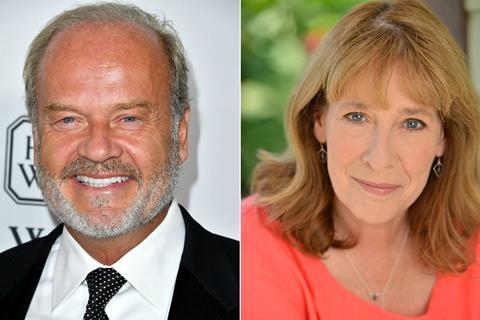 Kelsey Grammer and Phyllis Logan will star in Claudio Fah's survival thriller No Way Up, which Altitude Film Entertainment will produce and launch for worldwide sales at next month's virtual American Film Market (November 1-5).
The film is set to shoot in spring 2022 in Malta, based on a script by Andy Mayson, with further casting to be announced.
Described by Altitude as "a rollercoaster combination of disasater movie and survival thriller", No Way Up throws together two characters from different backgrounds travelling on a plane that crashes into the Pacific Ocean. The plane comes to a rest close to the edge of a bottomless ravine, with surviving passengers and crew trapped in an air pocket, leading to a fight for survival.
Will Clarke, Andy Mayson and Mike Runagall will produce for Altitude, alongside Annalise Davis and Molly Conners.
"As we continue to further our own production ambitions, we're thrilled to bring this arresting and highly commercial project to worldwide buyers," said Runagall.
Swiss director Fah's previous credits include Northmen - A Viking Saga. He has also worked extensively as a visual effects producer for television, on hit series including Game Of Thrones and Boardwalk Empire.
Altitude is currently in production on Gabe Polster's Western Butcher's Crossing starring Nicolas Cage.