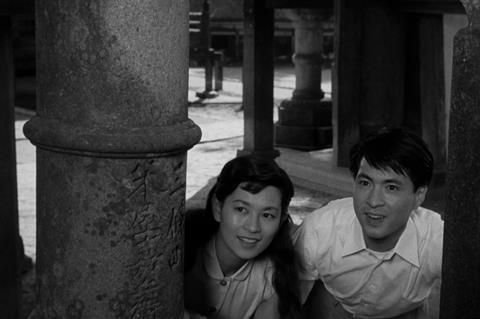 Edinburgh International Film Festival (EIFF), which is running fully in person from August 12-20 following last year's hybrid event, has outlined plans for five new strands, plus a new competitive section.
It is the first edition under the leadership of creative director Kristy Matheson.
It also marks the return to the August slot for the festival for the first time since 2008. That year John Maybury's The Edge Of Love was the opening film and Hannah McGill was the artistic director.
Fourteen years later and the programme consists of 90 feature films across five strands. Each strand will include a headline film and a retrospective title. The themes of the stands are: the conversation: cinema to get you talking; the chamber: quality arthouse for the culturally curious; heartbreakers: friends, family, lovers, and cheaters; night moves: cult, music, late night thrills; and postcards from the edge: bold visions to expand horizons.
Ten films playing in competition as part of the new Powell and Pressburger Award, replacing the Michael Powell Award for best British feature, as part of the festival's renewed commitment to internationalism. The full festival programme will be announced on July 20.
EIFF's programme is made up of 125 features, documentaries, animations, experimental films and shorts, plus two retrospectives to chime with the 50th anniversary of the Women's Film Festival, EIFF's global film event in 1972 that was entirely dedicated to the cinematic achievements of female directors. Social Studies: Six Films by Tanaka Kinyou focuses on the work of the Japanese actor turned director, and includes features Love Letter, The Moon Has Risen and Forever A Woman, plus there is a thematic season titled Reframing the Gaze: Experiments in Women's Filmmaking, 1972 to Now.
The in-person industry programme will run from August 16-19.
The EIFF Talent Lab returns to give practical support to 30 scriptwriters, directors or producers working on their first feature film. EIFF's Script Starter programme also supports eight new scriptwriters, and seven new programmers will participate in the EIFF and Curate It Fellowship, a 12-week online curatorial training programme.
A free curated programme of outdoor screenings of films will take place in St Andrew Square, across the opening weekend of August 12-14.