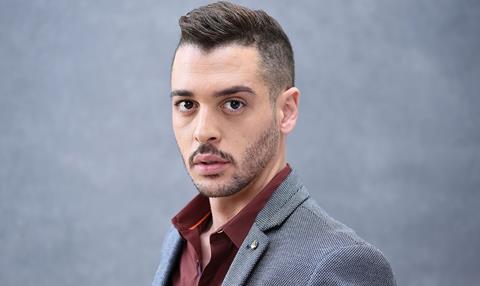 The dark comedy Inshallah A Boy, from former Screen Arab Star of Tomorrow Amjad Al Rasheed, is one of eight feature projects selected for the 10th edition of Venice's Final Cut, supporting work-in-progress films from Africa and the Middle East.
The progarmme will run as part of the Venice International Film Festival's Venice Production Bridge.
The selected projects, which include three fiction and five documentaries, will be shown to producers, buyers, distributors, post-production companies and film festival programmers during a three day workshop from September 3-5.
Inshallah A Boy is a co-production from Jordan, Egypt and Saudia Arabia and tells the story of a grieving widow dealing with the inheritance laws that mean, without a son, she's at risk of losing her house.
Tunisian actor and producer Afef Ben Mahmoud, who was recently nominated for a Critics' Award for Arab Films, and Morrocan filmmaker Khalil Benkirane's drama Backstage has also been selected. It is a co-production between Tunisia, Morocco, Belgium, France, Norway and Qatar.
France in focus
Karim Bensalah's Blacklight and documentary The Cemetery Of Cinema by Thierno Souleymane Diallo, have been selected as part of Venice's Production Bridge's France in Focus framework.
Kamal Aljafari's documentary A Fidai Film from Germany, Palestine and Qatar is also in the line-up. Aljafari's previous documentary An Unusual Summer screened at the International Film Festival Rotterdam (IFFR) last year.
The other documentaries chosen are Elvis Sabin Ngaïbino's The Burden from Central African Republic, France and Congo RDC; Nada Riyadh and Ayman El Amir's Land Of Women from Egypt, France and Denmark; and Myriam El Hajj's Suspended from Lebanon, France and Qatar.
Venice's Final Cut aims to support the completion of films from all African countries and Iraq, Jordan, Lebanon, Palestine and Syria. As well as their films being introduced to industry figures, titles in their post-production stage will also be awarded prizes of financial support from varying organisations including La Biennale di Venezia which helped organise the programme.
Erige Sehiri's Under The Fig Trees, which premiered at Cannes' Directors' Fortnight, was one of last year's Final Cut recipients.
The 2022 Venice film festival runs August 31-September 10.