Documentary follows the Metropolitan Museum of Art's "China: through the looking glass" exhibition [pictured].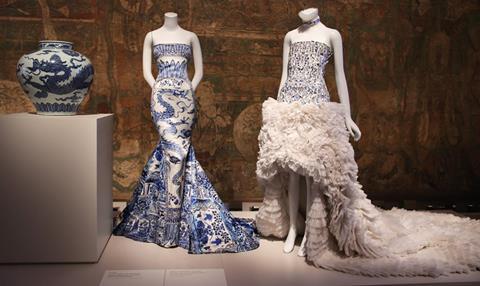 Paris-based Elle Driver has picked up the international sales rights to Andrew Rossi's The First Monday in May following the creation of the Metropolitan Museum of Art's record-breaking "China: through the looking glass" exhibition and its opening fund-raising event, the Met Gala.
The 2015 show - exploring the impact of Chinese aesthetics on Western fashion — was one of the museum's most visited fashion events in its history.
Chaired every year by Vogue editor-in-chief Anna Wintour, the Met Gala, or museum's Costume Institute Gala, is one of the biggest global fashion events of the year and traditionally takes place on the first Monday of the year.
Rossi – whose past documentaries include Page One: Inside the New York Times and Ivory Tower – was given unfettered access to the creation of the show, curated by Andrew Bolton with Wong Kar-Wai on board as artistic director and Baz Lurhmann as creative consultant – as well as the gala.
He captures the collision of haute couture and celebrity at the gala, featuring Kar-Wai, designers Karl Lagerfeld, Jean Paul Gaultier and John Galliano on the guest list as well as a host of contemporary pop icons such as Rihanna.
Alongside the glitz, the movie also dives into the debate about whether fashion should be viewed as art.
Relativity Studios, Planted Projects and Condé Nast Entertainment partnered to make the film.
It was produced by Fabiola Beracasa Beckman, Sylvana Ward Durrett and Dawn Ostroff. Matthew Weaver and Skot Bright also serve as producers on the film.
The deal was brokered by CAA and Submarine.