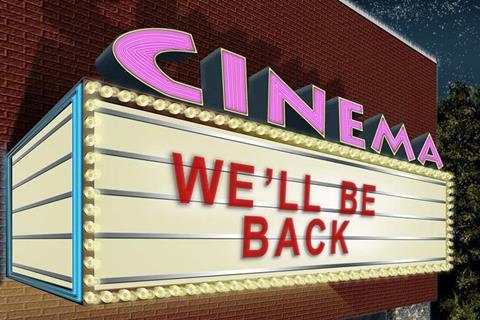 The majority of cinemas in England must remain closed after health secretary Matt Hancock announced the results of the latest review into the three-tier system.
In a statement, Hancock said that almost all tier 3 regions will remain under the tightest level of Covid-19 restrictions for at least two weeks. This means that indoor entertainment venues including cinemas, theatres and concert halls must remain closed. Cinemas in tier 1 and 2 areas can open.
He also announced that large parts of east and south-east of England will move from tier 2 into tier 3, including Bedfordshire, Buckinghamshire, Berkshire, Peterborough, the whole of Hertfordshire, Surrey (except Waverley), Hastings and Rother, Portsmouth and Gosport and Havant. The changes will take place from midnight Saturday morning (Dec 19).
Bristol and North Somerset is the only region that will move from tier 3 to tier 2 following the review.
The majority of the UK population are now living under the strictest restrictions, including much of the Midlands, the North East, the North West, and, as of this week, London and the South East.
Phil Clapp, chief executive of the UK Cinema Association (UKCA), commented: "The further extension of Tier 3 restrictions to many part of the South East will unnecessarily require the closure of yet more UK cinemas, something which has absolutely no basis in evidence and will only add to the challenges already being faced by the sector."