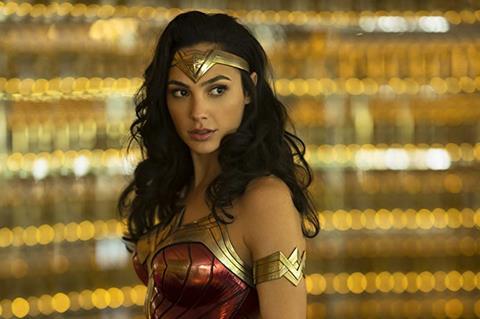 Warner Bros is proceeding with its planned UK theatrical release of Wonder Woman 1984 on Wednesday (December 16) – the same day cinemas in London have been instructed to close for at least two weeks.
The superhero saga starring Gal Gadot will be only the second major Hollywood tentpole to arrive in the UK since the lockdown commenced last March.
However after UK health secretary Matt Hancock said London and parts of surrounding Essex and Hertfordshire will enter tier 3 – the highest level of Covid restrictions – at midnight on Wednesday, Wonder Woman 1984 will not be able to screen in any of approximately 200 sites in the capital until December 30 at the earliest.
On that day the government will review infection levels and decide whether London can move back into the less restrictive tier 2.
The tier system is based on a rolling assessment every two weeks. If it is deemed unsafe to roll back measures on December 30, London will remain in tier 3 for another 14 days.
Hancock said swift action was "absolutely essential" to preclude further surges. On the same day, UK Cinema Association chief executive Phil Clapp said the decision to close cinemas was "all the more heart-breaking" in the week that Wonder Woman 1984 opens.
Christopher Nolan's Warner Bros stablemate Tenet opened in late August in a compromised market where open cinemas were operating at reduced capacity, as they continue to do. To date the thriller has grossed $22.9m (£17.5m) in the UK.
At time of writing Warner Bros had no other updates to confirm. Cinemas in France are to remain shut until at least January 7, 2021, and until January 10, 2021, at the earliest in Germany.
Wonder Woman 1984 will open in US cinemas and on HBO Max, Warner Bros' sibling under AT&T-owned WarnerMedia, on December 25. Indoor public cinemas in Los Angeles and New York have remained closed since the US lockdown in March.