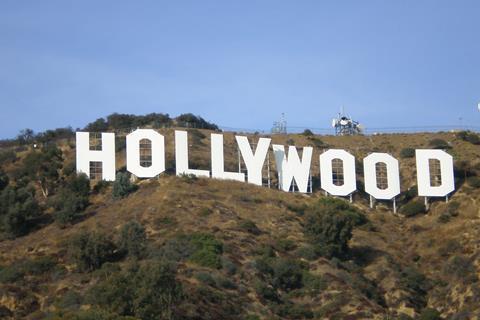 After individuals and smaller companies said they will boycott Georgia over its controversial abortion bill, giants of the entertainment industry have weighed in on the passage of the bill and similar initiatives in other states across the south and midwest.
Multiple conglomerates issued statements on Thursday (May 30) saying they will monitor the progress of bills signed by Georgia's Republican governor Brian Kemp and others, warning that they will reconsider their production activities should these bills become law.
WarnerMedia, NBCUniversal, Sony Pictures Entertainment, Viacom, CBS and AMC all made public statements, days after Netflix and Disney went public with their views.
WarnerMedia said, "We operate and produce work in many states and within several countries at any given time and while that doesn't mean we agree with every position taken by a state or a country and their leaders, we do respect due process. We will watch the situation closely and if the new law holds we will reconsider Georgia as the home to any new productions. As is always the case, we will work closely with our production partners and talent to determine how and where to shoot any given project."
Shortly after that, NBCUniversal issued a statement: "We fully expect that the heartbeat bills and similar laws in various states will face serious legal challenges and will not go into effect while the process proceeds in court. If any of these laws are upheld, it would strongly impact our decision-making on where we produce our content in the future."
A Sony Pictures Entertainment spokesperson said, "As the MPAA has noted, the outcome of the Georgia 'Heartbeat Law,' and similar proposed legislation in other states, will be determined through the legal process. We will continue to monitor that process in close consultation with our filmmakers and television showrunners, talent and other stakeholders as we consider our future production options."
Viacom later issued a statement saying, "We are closely monitoring the situation in Georgia and expect the legislation will be subject to significant legal challenges. Should the new law ever take effect, we will assess whether we will continue to produce projects in Georgia."
Both CBS, which shoots MacGyver in Georgia, and AMC, whose The Walking Dead shoots in the state, said they would monitor the bill's passage through legislative channels and reconsider their producion activities in Georgia should the bill become law.
The Georgia bill introduced by Republican governor Brian Kemp earlier this month would outlaw abortions as soon as a so-called foetal heartbeat is detected. If enacted on January 1, 2020, the law would impose one of the most severe limits on abortion in the US. Medical experts have weighed in, saying that the term "foetal heartbeat" is inaccurate, and that at six weeks old a tiny embryo does not yet have a functioning heart and instead pulses. Such activity can occur around six weeks of pregnancy.
On Wednesday the state of Louisiana introduced a similar measure to that tabled by Georgia, joining others like Alabama and Missouri where the pro-choice lobby is under severe attack.
On Wednesday Disney chief Bob Iger hinted the media giant would withdraw production from the state of Georgia were a bill to be passed into law, days after Netflix chief content officer Ted Sarandos expressed the same sentiment and said the streaming titan would fight the bill.
A spokesperson for the Motion Picture Association of America said, "Film and television production in Georgia supports more than 92,000 jobs and brings significant economic benefits to communities and families. It is important to remember that similar legislation has been attempted in other states, and has either been enjoined by the courts or is currently being challenged. The outcome in Georgia will also be determined through the legal process. We will continue to monitor developments."