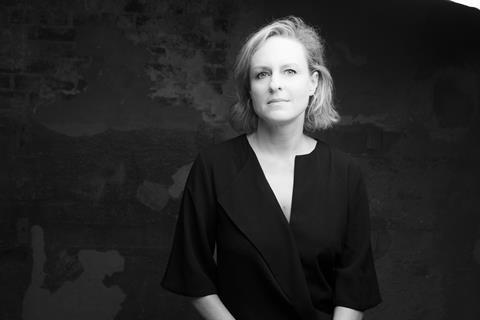 Film producers will feel the impact of the pandemic for the next three years at least and must "reinvent themselves" to survive, according to the head of European producers association EAVE.
Reflecting on a year that has seen production largely shut down by the Covid crisis and cinemas closed around the world, EAVE CEO Kristina Trapp said: "The film industry has been severely hit by the crisis. Public funds have to deal with the immediate consequences of the pandemic and have been supporting production companies in this difficult moment, but this might well mean that less money will be left for the years to come.
"The main challenge for producers is to find a viable business model in order to survive the crisis and its aftermath."
Looking ahead, Trapp predicted that "the consequences of the pandemic will continue for the next two to three years at least and will particularly hit small and medium-sized companies stuck in a project-by-project economy.
"Many of those might not survive the crisis if they do not reinvent themselves by finding new strategies and business models, diversifying their activities and creating synergies with other companies."
However, Trapp also highlighted how lockdown had revealed "a great appetite for content" from audiences and "how quick the industry adapts" to a crisis.
She also suggested "producers should join forces", not just in one territory but across countries, to "share information and best practices".
"That is what makes a network like EAVE so powerful and relevant, especially in times of crisis," added Trapp. "Producers have the opportunity to reshape the industry collectively, with new business models and ways of storytelling as well as technological developments such as virtual production.
"I remain optimistic that we will see a movement from destruction to reinvention."
EAVE, which has organised training workshops, project development and networking for European producers over the past 33 years, has also conducted a new survey to examine its impact on the film industry.
The study, which consulted its alumni of the past 10 years, revealed its influence as a career booster and accelerator for company development and how it has generated a global network of contacts across the value chain. It also examined the role it plays as an incubator and catalyst of projects of all genres and a facilitator of international co-production and co-operation, while creating a community platform for life-long training content and in-depth dialogues on shaping the independent film industry in Europe.