Italian-born Eva Sangiorgi has been named as the director of the Vienna International Film Festival.
She succeeds former Viennale head Hans Hurch, who suddenly passed away last July.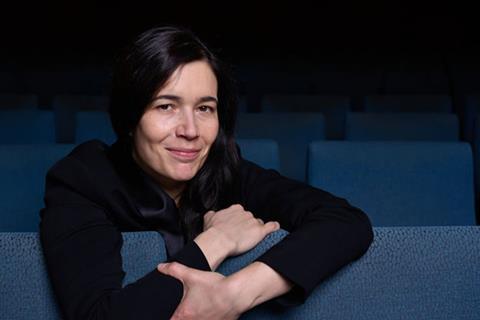 39-year-old Sangiorgi has been in Mexico City since 2003 as the director of FICUNAM, the International Film Festival of the National University of Mexico, which she founded in 2011.
In addition, she has worked as a programmer and curator over the past decade for such festivals as Mexico City's FICCO, Iberoamericana in Italy, Werkleiz in Germany and Los Cabos in Mexico.
Sangiorgi has also collaborated with visual artists including Rirkrit Tiravanija and Abraham Cruzvillegas on the development of film projects. She also produced Policia Y Una Cabellera Desconocida, the second feature of Mexican filmmaker Daniela Schneider, which won the Alta Definicion Argentina Award at Mar del Plata International Film Festival's Lobolab last year.
The Viennale said that 29 people had applied for the festival director's job, and the festival was said to be keen on "an international solution".
Announcing the name of the new festival director on Thurday morning, Vienna's city councillor for cultural affairs Andreas Mailath-Pokorny said that "the international orientation of the Viennale is emphasised by the appointment of Eva Sangiorgi."
The next edition of the Viennale will be held from Ooctober 25 to November 8 in 2018.