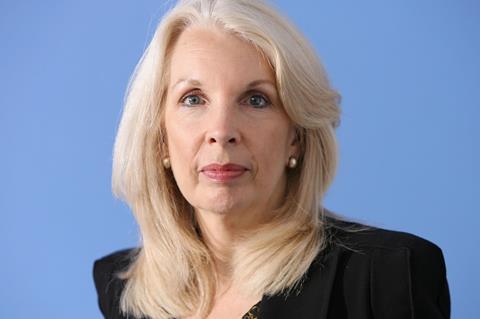 Amanda Nevill, who led the BFI for 17 years as CEO, has been appointed special adviser at London-based screen consultancy firm Olsberg SPI.
Nevill, who stepped down from her BFI role in February, will support SPI in a freelance capacity on its global consultancy assignments and in securing new business opportunities. This will specifically include projects on workforce diversity and inclusion, vocational and talent development, and overall strategies for screen sector expansion.
Nevill said she was looking forward to "contributing to an industry that has been booming with continued future promise, but which now faces significant challenges as it copes with the current crisis and builds the road to recovery."
Responding to the ongoing damaging impacts of the Covid-19 pandemic on the sector, SPI is advising on strategies to resume growth, quickly and safely.
Nevill will work with UK and global clients as part of SPI's London-based team following a significant rise in activity across the creative industries in recent years. The firm advises on opportunities created by the expansion of the screen sector.
Nevill was originally appointed as BFI CEO in 2003 and stepped down earlier this year, handing the reins to Ben Roberts.
Her tenure saw the organisation awarded an expanded remit as the UK's National Lottery distributor for film in 2012. She also oversaw the creation of BFI2022, the five-year strategy to boost the UK's national film industry, and the introduction of the BFI's Diversity Standards, which now apply to all of its funding decisions and have since been adopted by BBC Films, Film4 and BAFTA.
The BFI also developed several international partnerships during Nevill's tenure including a focus on cultural and industrial collaboration with China, leading towards the signing of the first UK-China co-production treaty in April 2014.
Prior to joining the BFI, Nevill was head of the National Museum of Photography, Film and TV in Bradford for nine years, and before then was at the Royal Photographic Society.