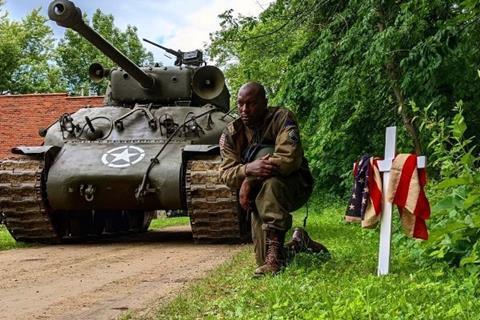 Tyrese Gibson, riding high as F9 crosses $500m at the global box office, has joined the cast of VMI Worldwide's Cannes Marché sales title Come Out Fighting.
VMI Worldwide, Schuetzle Company Productions and Deano Productions are producing the World War II action film about the 761st tank battalion known as The Black Panthers.
Gibson joins previously announced Kellan Lutz Hiram A. Murray and Michael Jai White on the project. He plays a hard-charging battalion sergeant who, along with his comrades, must put racial tensions aside when they encounter a downed fighter pilot behind enemy lines.
Steven Luke has written and is directing Come Out Fighting and production has started in Illinois. Luke, whose credits include Battle Of The Bulge: Winter War and the upcoming Operation Seawolf, is also producing through his Schuetzle Company Productions. Also producing are Andre Relis of VMI Worldwide and Dean Bloxom of Deano Productions.
VMI Worldwide's Marché sales slate includes Old Henry, an action western starring Tim Blake Nelson, Scott Haze, Gavin Lewis, Trace Adkins, and Stephen Dorff.
Gibson's upcoming projects include Daniel Espinosa's Morbius and David Hackl's Wake.