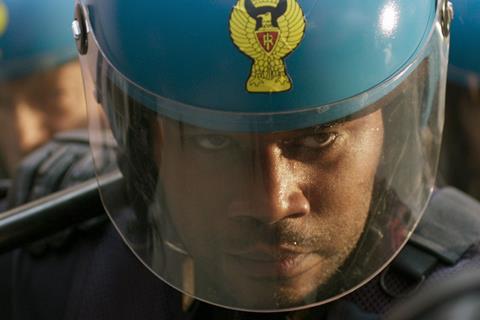 Italy's Fandango Sales has boarded Locarno's Filmmaker of the present title The Legionnaire, the debut feature from Hleb Papou.
The Italian-language action drama tells the story of the only African- Italian agent in Rome's SWAT team. When he is called to evacuate an occupied building where 150 families live, he realises it is where his own family lives.
The Legionnaire is produced by Clemart and MACT with backing from Rai Cinema. Fandango is distributing in Itay.
Belorussian-born Papou moved to Italy in 2003. The Legionnaire is the feature adaptation of his short of the same name he made as his graduation film from Italy's National School of Cinema. The short premiered in the 2017 Venice Critics' Week and was then presented at Karlovy Vary the next year.