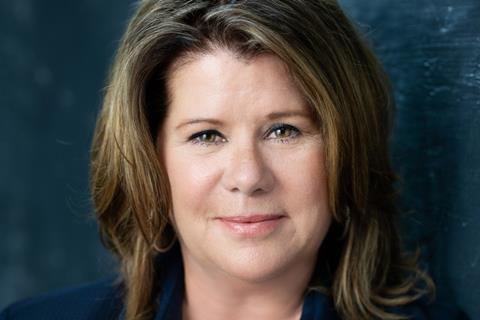 Jenifer Westphal's Brooklyn-based Wavelength Productions, the producer of Farewell Amor and Sundance winners Cusp and Feels Good Man, has rebranded as Wavelength and established two divisions.
Wavelength Films is the documentary and narrative film production arm of the company, while Wavelength Studios is the commercial division aimed at creating elevated content for brands.
Five-year-old Wavelength will continue to develop, produce and finance "content that reveals out common humanity".
Founder, CEO and executive producer Westphal said the rebrand and expansion were "the result of the hard work and dedication of our kick-ass team and their never-ending drive to bring unique stories and voices to audiences around the world".
Wavelength had two projects selected at Sundance this year – U.S. Documentary Competition special jury award winner Cusp, and The Blazing World.
The upcoming summer slate includes upcoming coming-of-age drama You And Me This Summer, documentary Empire Of Ebony, and the PBS 'American Masters' documentary Marian Anderson: The Whole World In Her Hands.
In 2020, Wavelength Films self-released the documentaries Feels Good Man, winner of the 2020 Sundance U.S. Documentary special jury award for emerging filmmaker Arthur Jones, Maybe Next Year, and The Foursome, and produced 2020 Sundance entry Farewell Amor, and 2021 PGA and IDA nominee Softie.
"The quality of the content Wavelength has produced through both Films and Studios is unparallelled. Wavelength is dedicated to honest storytelling and driving innovation across each of our divisions and we can't wait to share what we have in store for 2021," added Joe Plummer, president and executive producer of Wavelength.
Wavelength Films has also promoted former associate producer Taylor Wildenhaus to production manager, overseeing production of the Films division and shepherding projects from development through distribution.