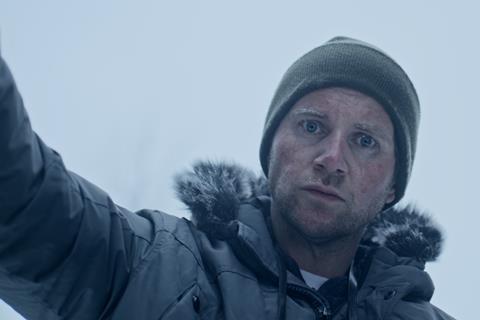 French sales company WTFilms has taken world rights on Colorado Rockies-set survival thriller Cold Meat, featuring Downton Abbey star Allen Leech in the lead role.
It is Paris-based WTFilm's second collaboration with UK production company Featuristic Films, after working together on James Kermack's action thriller Knuckledust in 2020.
Leech stars as a man travelling through the Colorado Rockies who saves a young waitress from her violent ex-husband when he stops off at a diner.
He sets off again in a fierce blizzard but after a false move behind the wheel wakes up inside a ravine in the eye of the storm. The cold is the least of his worries when a beast starts prowling outside.
Leech's other credits outside of Downton Abbey include Bohemian Rhapsody and The Imitation Game. The cast also features Nina Bergman (Doom: Annihilation) and Yan Tual (Outlander).
The thriller is the feature directorial debut of French director Sebastien Drouin, a VFX supervisor who has worked on movies such as 2046, Babylon A.D. and Alexander. His directorial credits include the mini-series Fearless.
Cold Meat is co-written by Drouin, Andrew Desmond (The Sonata) and James Kermack (Knuckledust). It is produced by Julien Loeffler, Kermack and James Barton-Steel for Featuristic Films.
"We are very happy to partner again with WTFilms on this high concept genre title after our successful collaboration on Knuckledust," said Loeffler.
Other titles on WTFilms's current slate include American Carnage, #NoFilter, a teen slasher about an Instagram curse that kills on social media.
Aside from Knuckledust, other recent Featuristic Films productions include Laurent Garnier: Off the Record, Say Your Prayers and Afghanistan, which is in post-production.