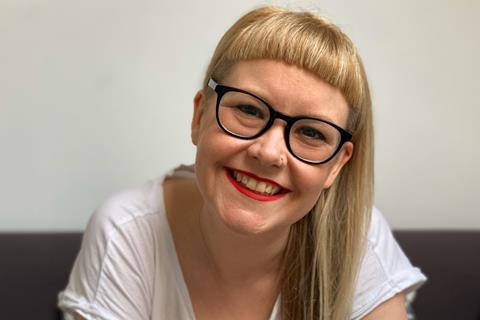 Birds Eye View director Melanie Iredale, British Council's Catherine Bray, and filmmaker Jeanie Finlay are among the speakers participating in the industry programme of this year's Glasgow Film Festival (GFF), taking place from March 6-9 and with a particular focus on female talent.
Iredale will participate in an event called "20 years of Birds Eye View" which celebrates the organisation's Reclaim The Frame, a spotlight for female and non-binary filmmakers.
Bray will host one-to-one sessions with first and second-time directors to discuss their festival strategies.
Jeanie Finlay, director of Seahorse and a former Screen Star of Tomorrow, will participate in an 'Inside The Documentary' talk with Poly Styrene: I Am a Cliché director Paul Sng who will also discuss his latest projects.
Lauren Castro, manager of adult animation comedy at Netflix, Helen Argo, Bafta-nominated producer of Aardman, and filmmaker Isabel Barford will take part in a 'Women In Animation' talk, exploring the gender imbalance in the animation industry.
Further highlights include a discussion between Censor producer Helen Jones and Film London's Jordan McGarry on the benefits of the annual Production Finance Market as well as a talk with author Stuart Cosgrove on adapting his Muhammad Ali biography Cassius X for the screen.
The industry programme is also launching a new strand called 'Scotland and Europe' which will spotlight the country's collaborations with Europe post-Brexit. Attending that event will be Clara Kiskanc, the coordinator of Locarno Pro's Open Doors programme which highlights cinema in regions where filmmaking is particularly difficult.
As previously announced, industry delegates will have the opportunity to receive pitch training from producers Fiona Gillies and Christine Hartland of My Smash Media. This will be followed by a talk with Film 4's development and production executive Alice Whittemore and Conic Distribution's Jen Davies.
The Glasgow Film Festival will take place from March 1-12. The full line-up was unveiled last month and includes six world premieres.