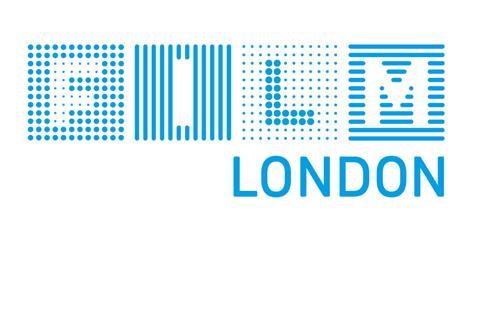 UK screen industries agency Film London has selected the 10 participants for the first edition of its 'Breaking The Glass Ceiling' programme, a scheme to support black, Asian and minority ethnic mid-level professionals launched by the agency's Equal Access Network.
Participants on the year-long scheme - which will run from this month - include producers Fiona Lamptey and Yaw Basoah. Both have previously been named Screen Stars of Tomorrow (Lamptey this year, and Basoah in 2016).
See the full list below
Also included is producer and writer Joy Gharoro-Akpojotor, producer of Rapman's upcoming debut feature Blue Story, for which she was yesterday nominated for breakthrough producer at the 2019 BIFAs.
Other participants include Corrina Antrobus, who is currently communications manager at Picturehouse Cinemas and Picturehouse Entertainment, is soon to become arts and culture communications officer for Hackney Council, and is founder of female-focused film festival The Bechdel Test Fest.
With a call for applications launched in late July, the programme has been designed with and led by executive coach Jill Tandy, with involvement from BFI, Film4, and ITV Studios, among others.
The aim of the scheme is to help accelerate the career of the participants via group coaching, training and networking from leading industry figures, and to provide them with the skills to support and develop others starting out in the industry.
Speakers will include Daniel Battsek, director of Film4; Rose Garnett, director of BBC Films; Ben Roberts, deputy chief executive and director of the Film Fund at the BFI; and Ebony Amoroso, director of diversity and inclusion at Endeavor.
Each participant will be matched with a industry mentor, as well as being paired with a new entrant mentee from Film London's Equal Access Network.
Mentors confirmed for the programme include creative director Gaylene Gould; House Productions CEO and former Film4 CEO Tessa Ross; casting director Nina Gold; joint managing director of See-Saw Films Iain Canning; producer at Number 9 Films Elizabeth Karlsen; and executive VP sales and distribution at Participant Media, Krista Wegener.
Film London launched the Equal Access Network in January 2018 with the aim of ensuring London's screen industries represent the city's diversity.
Breaking The Glass Ceiling 2019 participants
Corrina Antrobus (Communications manager, Picturehouse Cinemas & Picturehouse Entertainment / Founder of Bechdel Test Fest)
Yaw Basoah (Producer)
Aisha Bywaters (Casting Director)
Joy Gharoro-Akpojotor (Producer & Writer)
Kurban Kassam (Producer)
Gursharn Khaira (Head of Legal & Business Affairs at Altitude Film Entertainment)
Fiona Lamptey (Producer)
Bennett McGhee (Producer)
Kam Odedra (Writer and story Producer)
Lisa White (VP Commercial Finance & Business Development at STX Entertainment)