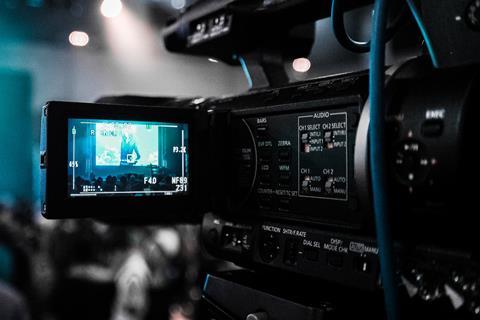 A new programme to support black, Asian and minority ethnic (BAME) talent behind-the-camera in UK film has launched, run by ScreenSkills and supported by the BFI.
Make a Move: Film will encourage on-the-job training of crew identified by large-scale productions as ready to move up into a more senior role with some support. At the end of the programme, the beneficiary will be established in a new role or able to apply for a promotion.
It is hoped up to 15 candidates will benefit from the programme in the first year, with applications open until March 31, 2020.
Up to £10,000 is available per candidate, which can be used for training courses, travel, professional coaching or costs incurred buying job-related equipment among others.
The initiative, supported by the BFI with National Lottery funds as part of its Future Film Skills strategy, will be open to films that pay the maximum contribution of £55,000 into the ScreenSkills Film Skills Fund – making sure that successful candidates get a chance to work on the biggest possible movies. Productions are also expected to invest in the beneficiary and provide details of a training plan on application.
The initiative is modelled on the Make a Move scheme, which has been run by the ScreenSkills High-end TV Skills Fund for five years and has seen more than 330 individuals move into more senior roles, working on series including Poldark, Peaky Blinders, Gentleman Jack and Fleabag.
The film version is aimed at behind-the-scenes BAME talent who may experience barriers to progression after entering the film industry.
Gareth Ellis-Unwin, ScreenSkills head of film, said: "This is a practical approach to the nurturing of BAME talent into more senior roles in the industry. Bringing in new entrants is vital to the continued buoyancy of UK film, but it is equally important that crew get the chance to move up and onwards."
The programme will prioritise jobs that have been identified by the industry as in demand, such as first assistant director, editor, line producer, production manager, production accountant, script editor, script supervisor, location manager and post-production supervisor. Productions may make the case for other roles for which they believe are difficult to recruit.
ScreenSkills stated that the initiative is not for trainees and all candidates must have at least three years' in the industry and be at the experienced or expert stage of their career.
Full details, including how to apply, are available on the ScreenSkills website.