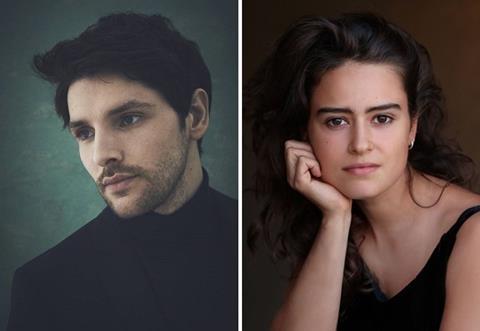 UK-based sales outfit Film Seekers has boarded feel-good drama Pizza With Love starring Belfast's Colin Morgan and Rosabell Laurenti Sellers from Game Of Thrones.
Film Seekers will be pre-selling the title to international buyers at Cannes. Production will begin in South Africa this November.
Pizza With Love is being written and directed by South African filmmaker Meg Rickards, whose film Tess won the Best South African Film award at the Durban International Film Festival in 2016.
A feelgood drama set in the world of competitive pizza, Pizza With Love tells the story of Mario (Morgan), a socially-phobic computer programmer living in isolation in London. When his sister dies, it is left to him to rescue the family pizzeria in Cape Town and to look after his young niece. What Mario doesn't expect is being thrown into the brutal sphere of competitive pizza making, or falling in love with Lisa (Sellers), his niece's fiery Italian soccer coach.
It is being produced by UK-based Tempered Productions (No Fathers in Kashmir) and Streetcar Productions (Young Adam, Fast Food Nation) as well as South African-based Known Associates (Flame, Kini & Adams) and Boondogle Films (Tess).