South Korean sales outfit will represent the production company's films.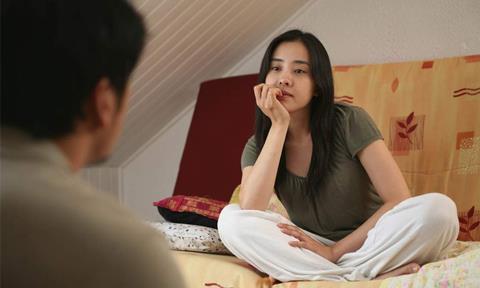 South Korean sales company Finecut has pacted with Oh Jung-wan's BOM Film Productions to represent their films internationally.
Oh established BOM Film Productions in 1999, contributing to the renaissance of Korean cinema with acclaimed, commercially successful films from directors such as Kim Jee-woon, E J-yong, Hong Sangsoo, Park Chan-wook and Park Jin-pyo.
Finecut will rep BOM titles such as Hong Sangsoo's Night And Day (pictured) and Woman On The Beach; Kim Jee-woon's The Foul King, A Tale Of Two Sisters and A Bittersweet Life; Park Chan-wook's short film Cut from the Three… Extremes omnibus; and E J-yong's Untold Scandal.
Although BOM has no new titles for Filmart, Finecut is here selling films such as Park Hoon-jung's crime thriller V.I.P., starring Jang Dong-gun, Cho Sun-ho's mystery drama A Day and Lim Dae-woong's mystery thriller House Of The Disappeared starring Yunjin Kim and Ok Taec Yeon.
The company is also having a market screening here of Berlinale best actress award-winner On The Beach At Night Alone, starring Kim Min-hee and directed by Hong Sangsoo.