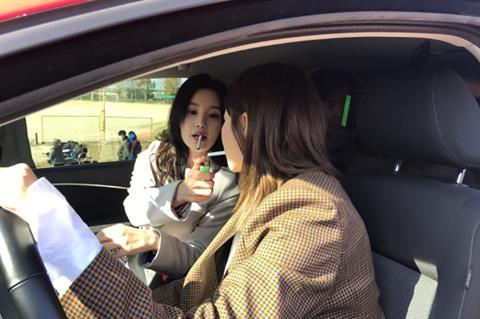 South Korea's More In Group is launching sales on a pair of new titles produced by its head TJ Chung – A History Of Jealousy and Woori: Us – as well as music documentary The Juvenescence Choir - Another Dream.
A History Of Jealousy is the second feature directed by Inbong Jeong (aka Jung In-bong), who was executive producer on 2007 romantic comedy Crazy Waiting. He made his directorial debut in 2016 with The Way, which screened at the Jeonju International Film Festival.
The film stars Nam Kyu-ri, Oh Ji-ho, Jo Han-sun, Kim Seunghyun and Jang So-yeon in the story of a woman who, starting in college, deals with love, jealousy, rape and domestic abuse. More In Group and Blue Black are producing the film which is currently in post-production and due out later this year.
Woori: Us, directed by Seung Hun Chae (A Midsummer Night's Dream), is about Woori, a paralysed young woman who writes with her mouth, and Jungwon, a former gang member starting a new life as a street poet, as they work together on a story. The film stars Woori Jo and Gwang-young Kim. Currently in post-production, it is due out this year. More In Group and Dongwoo Film are producing.
The Juvenescence Choir - Another Dream, directed by Lee Hyuk-jong (Sketch), follows a senior citizens' choir that featured in Korean broadcaster KBS's reality show Qualifications Of Men as they sing their way to the United Nations. Neo Sky International produced the film starring Kim Tae-won.