Amazon Prime Video secures 97 titles from Indian company.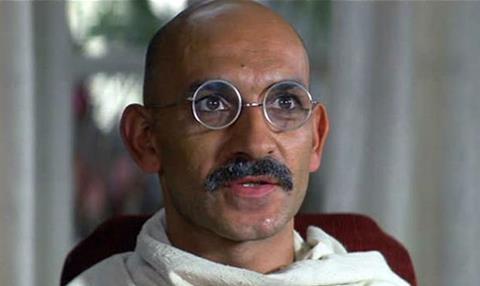 India's National Film Development Corp (NFDC) has sealed catalogue deals with three of the biggest streaming platforms in India: Amazon Prime Video, JioCinema and Hotstar.
The three deals include classics such as Gandhi [pictured], Salaam Bombay! and Mirch Masala, as well as recent titles Qissa: The Tale Of A Lonely Ghost, directed by Anup Singh, and Gyan Correa's The Good Road.
Amazon Prime Video, which launched in India in late 2016, has acquired non-exclusive worldwide rights to 97 NFDC titles, while JioCinema and Hotstar have India rights to 94 and 80 titles respectively.
All three platforms have already started onboarding the films.
"Our aim is to work with as many premium platforms as possible to help these classics from revered Indian directors reach a global audience," said NFDC head of distribution & syndication Awadhesh Kumar.