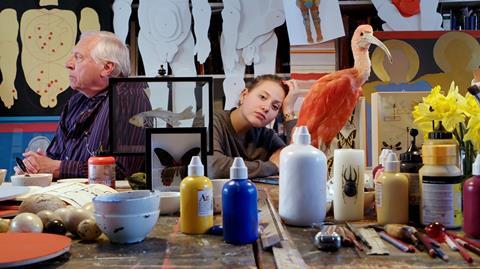 France's Wide House has sold Dutch documentary The Greenaway Alphabet, directed by Saskia Bodegge, to Taiwan (Joint Entertainment) and Italy (I Wonder).
Multimedia artist Bodegge has created a personal portrait of her husband, acclaimed UK filmmaker Peter Greenaway, as he answers questions from his 16-year-old daughter Pip and constructs an alphabet for and with her as a blueprint of his life – touching on autism, creativity and the two other children he hasn't seen for years.
The company has also closed another deal for The Waldheim Waltz to Greece (Alkionis), in addition to previously announced deals to North America (Menemsha Films) and ex-Yugoslavia (Tricontinental).