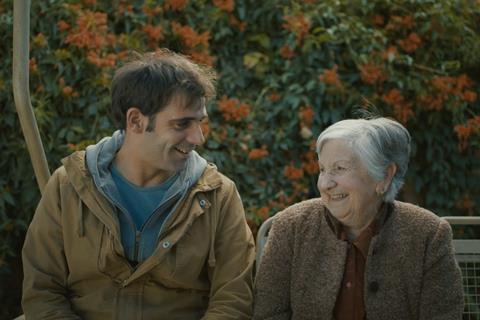 Barcelona-based Filmax has acquired international rights to the comedy Dear Grandma the second feature by director Jabi Elortegi, that is now in post. Elortegi's first film was Perfect Happiness in 2009.
Dear Grandma tells the story of a man who accepts the dubious invitation from a long-lost relative to make a radical change and move to Argentina. Once there, he is caught up in an elaborate deception whereby the whole village is pretending it is in the 1950s for the benefit of an old woman who has woken from a coma and believes she is the Basque village of her youth.
It is produced by Pausoka Entertainment in Spain and Prisma Cine and Oeste Films in Argentina. The cast includes Joseba Usabiaga, Eduardo Blanco Itziar Aizpuru, Ines Efron and Laura Oliva. A Contracorriente is distributing the film in Spain.
Filmax is screening a promo to buyers for the first time in Cannes. It is due to be completed by July.
"Dear Grandma reminds us of some of those comedies that have worked so well both inside and outside Spain," said Ivan Diaz, head of international at Filmax. "It's a beautiful, touching film, with a very special sense of humor."