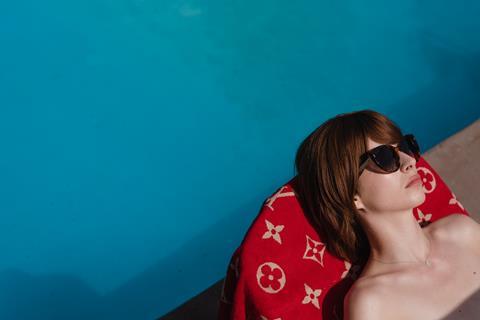 Berlin-based Films Boutique has picked up world sales rights to La Veronica, a new social media-themed drama directed by Chile's Leonardo Medel, which is being introduced to buyers during the virtual Cannes market.
The film, produced by Santiago-based outfit Merced, is in post-production and led by rising Latin American star Mariana Di Girolamo, last seen in Pablo Larraín's Venice competition title Ema.
Girolamo plays the wife of a famous football player who spends her days by the pool, at photo shoots and taking care of her Instagram account. In order to be the new face of a beauty campaign, she needs more than 2 million followers and is ready to do whatever it takes to get them.
The producer is Alejandra Rosales and executive producer is Juan Pablo Fernández.
"In a time when we spend our lives on Instagram, it is strangely rare to see filmmakers trying to deal with social media and how far we can go to get more followers," said Films Boutique CEO Jean-Christophe Simon. "La Veronica is a very unique and exciting film, trying to show what is behind all the fantasies we have about social media stars."
Midway through the Marché du Film Online, Films Boutique has revealed further details of another new title on its slate, French comedy-drama The Voiceless.
The film, in post-production, is directed by Pascal Rabaté and centres on a small clan living in the underworld of a rubbish dump. They recycle the waste they find or steal, in order to piece their home together. Life there could be so sweet, were it not for a persistent chief inspector. The cast includes Yolande Moreau, Gustave Kervern and François Morel.
The film will be distributed in France by Jour de Fête. Director Rabaté is one of the best-selling cartoonists in France.