Line-up revealed for fourth edition.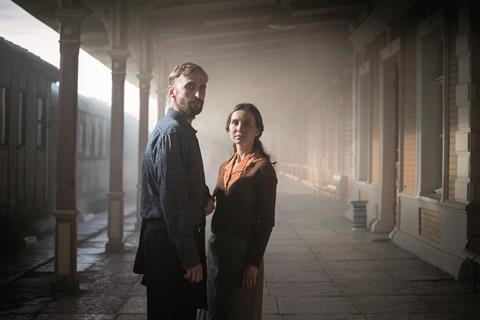 The Finnish Film Affair (Sept 22-24) has attracted a record number of 70 guests for its fourth edition and top US executives for a panel on how to develop films for the American market.
New this year is the award for Best Pitch in the works-in-progress presentation worth $3,300 (€3,000) in international marketing funds.
The Finnish Film Affair takes place as part of the Helsinki International Film Festival (aka Love & Anarchy).
Local filmmakers will be invited to find out more on how to tackle the American market from US execs including Ryan Wickers, director of development of US production at EuropaCorp; Peter Trinh, agent, international and independent film at ICM; Robert Burke, MD of TenOne Entertainment; and Sundance Film Festival senior programmer Hussain Currimbhoy.
The panel's moderator is LA-based producer Gudrun Giddings, CEO and producer at G4C Innovation.
Projects
Projects at last year's Finnish Film Affair projects that found international success were Pirjo Honksalo's Concrete Night, which won the Spotlight Award from the American Society of Cinematographers, and Klaus Härö's The Fencer (pictured), which is this year's Oscar entry for Finland.
This year's Works-in-Progress line-up of 19 projects include projects from six female directors such as: Katja Gauriloff (Canned Dreams, Berlin 2012), Zaida Bergroth (The Good Son, TIFF 2011), Selma Vilhunen (Oscar-nominee for Best Short Film Do I Have To Take Care Of Everything? 2014), and Elli Toivoniemi (producer of Do I Have To Take Care Of Everything?, now launching her directing career).
HIFF executive director Sara Norberg said: "Our aim is to strengthen that local talent with our panels, the Project Development Clinic and now the new award for best pitch.
"At a time when the discussion about equal funding opportunities for female directors has become a hot topic, we are especially proud to be presenting so many female-driven projects."
The Project Development Clinic will feature 10 projects by first and second-time filmmakers. Confirmed guests include sales companies, distributors and programmers from Europe and North America: Fortissimo, Urban Distribution, Picture Tree International, Dogwoof, Trust Nordisk, Cinemavault, Nonstop Entertainment, Sundance and SXSW.