Dolby is teaming with European exhibitor Odeon Cinemas Group to launch the first batch of premium format Dolby Cinema sites in the UK.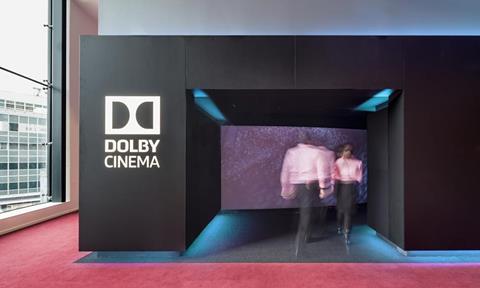 The announcement was made during European exhibitor forum CineEurope, which takes place this week in Barcelona.
Odeon, which is part of the Dalian Wanda-owned AMC Entertainment Company, will roll out seven Dolby Cinemas sites over the next few years, becoming the first company to introduce the high-end Dolby offering in the UK.
Dolby Cinema is a premium format cinema setup combining the Dolby Vision laser projection system and audio technology Dolby Atmos.
Odeon parent AMC opened its 100th Dolby Cinema venue in the US in May this year.
Mark Way, managing director of Odeon Cinemas Group said that the partnership was a "game changer in the UK".
Doug Darrow, senior vice president, cinema business group, Dolby Laboratories described it as "a significant milestone" and said is company had a "long-term commitment to support the cinema industry through quality and innovation around the globe".
Dolby has also struck an agreement with Munich-based Kinopolis to bring the first Dolby Cinema to Germany.