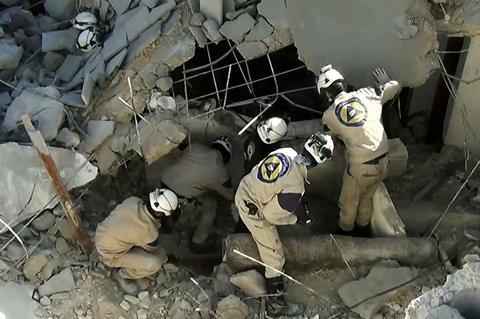 Swiss-based doc specialist First Hand Films is to handle sales on Outlines, the new feature documentary from Larm Film, the outfit behind Oscar contender Last Men In Aleppo.
The film, directed by Jannik Splidsboel and looking at the battle for Aboriginal rights in Australia, is now in production.
At the EFM, First Hand (celebrating its 20th anniversary) has also announced other new pick-ups including David Aronowitsch's Yasir, about three refugees stranded on the Greek border to Macedonia; Dmitry Bogolyubov's Provincial Town Of E, set in Elnya, a small provincial Russian town famous for being liberated from the Nazis and where people become victims of the Putin propaganda machine; and Sahra Mosaw's Obstinate, which tells the story of an Afghan woman indicting her own father for incest.
Development also continues on First Hand's forthcoming doc feature A-Ha The Film, which tells the inside story of the Norwegian pop band – their rise to worldwide fame and the bitter recriminations which followed. It is being produced by Motlys. The directors are Thomas Robsam and Aslaug Holm. ZDF and ARTE have now boarded the project.
The company has also sold The Hitler Chronicles - Blueprint For A Dictator to Australia (Foxtel) and Canada (Société Radio-Canada). The film, directed by Hermann Pölking-Eiken and produced by Thorsten Pollfuß for Epoche Media Production, is available in three-hour, four-hour and seven-hour versions.
Much of the film is in colour and around 40 percent of the archive material featured has never been seen before.