EXCLUSIVE: Game Of Thrones star Headey plays an immigration officer.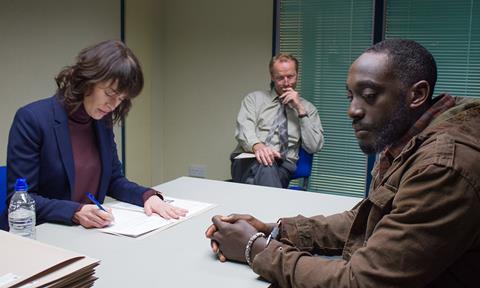 Screen can reveal the first look at Game Of Thrones duo Lena Headey and Iain Glen alongside Humans star Ivanno Jeremiah in UK immigration drama The Flood.
Headey, who also serves as executive producer, will play an immigration officer who must decide the fate of a seemingly dangerous asylum seeker, played by rising actor Jeremiah.
Glen, who also has a recurring role in the Resident Evil movie franchise, will play Headey's watchful boss.
Northern Soul actor Jack Gordon is also among cast on the project, currently in post-production. Shoot took place in the UK and France.
Helen Kingston's original script was directed by Anthony Woodley. Luke Healy produces; Julie-Anne Uggla is also an executive producer.
Co-producer is Michael Constable, line producer on Ben Wheatley's Free Fire and Stanley Tucci's Final Portrait.
Kingston, Woodley and Healy previously collaborated on 2015 sci-fi The Carrier.